Current Fundraiser:
Your Pie Dahlonega
FREE Pizza from Your Pie Dahlonega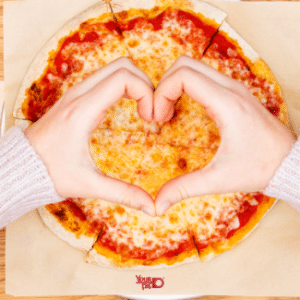 Sign up to be the first to craft Your Pie in Dahlonega! In exchange for free pizza, we'll be collecting cash donations on behalf of Rainbow Children's Home. A donation is requested but is not mandatory.
To sign up, select the time slot you prefer, lunch or dinner, and add the number of guests in your party. You must submit your name and email address to confirm registration. You're welcome to join us anytime during the lunch or dinner time frame. We look forward to crafting Your Pie!
1 complimentary pizza per person is served during our Dine & Donate soft opening event. Drinks, side salads, chips, gelato, brownies, beer, and wine are available for purchase. The upcharge for gluten-free dough applies.
Our Address: 340 Walmart Way Dahlonega, GA 30533
Location: Your Pie Dahlonega
340 Walmart Way, Dahlonega, GA 30533
Created by: Drew French